About Us
Timeline: 1994 - Today
Most of our business is referral, which says a lot about us.
WorldSpice Technologies, located at White Station Tower in the heart of Memphis, is the city's oldest locally owned ISP with thousands of customers. WorldSpice is a leading broadband access solutions company providing comprehensive high-speed Internet solutions to businesses throughout the Mid-South. Our wide variety of Internet services, servicing the business sector, include fiber connections up to 100 Mb, broadband DSL, T1 lines, voice and phone systems, wireless, frame relay, web hosting, and server colocation.
Guided by the philosophy that excellent customer service and technical savvy are the highest priority, and coupled with the latest Internet technology, WorldSpice continues to provide superior and proven solutions for businesses.
1994
Paul and Keith Tomes started WorldSpice in a room in Paul's home in Midtown Memphis. At this time, they were pioneers of the Internet service provider market and were one of only two companies in Memphis that provided Internet service. Kris Spencer came on board shortly thereafter, as our daytime systems and tech support supervisor.
1995
Internet Connection Services (ICS) is started with 10 phone lines by Michael Powell in Cordova, TN.
1996
Blake Weber and Steve Rodgers purchased ICS and formed Webnet Memphis to fulfill the need for dependable Internet service in the greater Memphis area.
1997
Tomes and Weber meet on "Internet Talk," a local radio show, and soon after the two companies began sharing office space and bandwidth. At this time the companies move into a storefront space in White Station Tower.
1998
Webnet Memphis forms the Memphis Regional Exchange Point to interconnect the Memphis Internet community.
1999
Webnet Memphis and WorldSpice begin to offer T3 connections via the Memphis Regional Exchange Point.
2000
In August of 2000, the two companies merge under the name of WorldSpice Technologies. Around that same time, WorldSpice adds office space on the 17th floor of the building.
2001
The company acquires 3 smaller ISP customers: T-Net, Vantek, and Synapse. The company continues to flourish.
At a time when other ISPs are struggling, WorldSpice continues to grow and prosper because of our emphasis on customer service with superior technical support for residential and business clients. Loss of Internet connectivity can translate to a loss of income for a business. When technical problems arise, we persevere until our customers are satisfied. This dedication to personalized customer satisfaction has made us successful through the years and will continue to do so in years to come.
Our strength is our service. Whether you need a single dialup access account or Internet access across your wide area network (WAN), WorldSpice has the experience and technical knowledge to get you online. If you're tired of busy telephone lines, speaking to a different person every time you call for support, empty talk, and broken promises, give us a call. We're confident that you'll find our honesty and professionalism a refreshing change.
2002
WorldSpice introduced two new products. Our WorldSpice Spam and Virus Filtering system detects and diverts junk email and email-borne viruses before they reach your computer. This requires no new hardware or software. We also introduced GuestVelocity, our High Speed Internet Access solution for Hotels. Hotels in over 25 states are enjoying GuestVelocity high speed connectivity.
2003
Diverse Link, our latest high speed access solution, was introduced. This connectivity service offers high speed Internet access using multiple T1 lines from two different T1 service carriers that are bonded together for higher speed access and redundancy through diverse networking. We also weathered the storm in July without missing a beat. The WorldSpice backup generators kicked in immediately and our clients enjoyed Internet service and business as usual. WorldSpice engineers worked with those businesses that did not have electricity to come up with creative solutions to keep their businesses running until their power was restored.
2004
WorldSpice celebrated its ten year anniversary as one of the Mid-South's leading Internet service providers. Where others have failed, WorldSpice has achieved and maintained a superior standard of experience, technical competence and reliability, providing their customers with an unprecedented level of service. WorldSpice also had the distinct honor of being chosen as Memphis Regional Chamber's Internet Service partner.
2005
Three new Diverse Link products were introduced. Our Diverse Link packages fit any company that needs carrier diversity, but desire cost-effective redundancy. WorldSpice Employees also participated in numerous fundraising events that made an impact on our local community by benefiting charitable organizations such as The Ronald McDonald House and the Children's Organ Transplant Association (COTA). We launched a company-wide effort to collect household items for local Hurricane Katrina evacuees.
2006
WorldSpice acquired Synergous, Inc., a local web design and hosting company. The acquisition combined another web and email hosting company with our expertise in high speed internet access, web and email hosting, server co-location and spam/virus filtering. WorldSpice began offering voice (local and long distance) with data services. Our Voice & Data T1 is different from other voice offerings. With other service providers, a fixed portion of the available bandwidth is dedicated to telephone calls and the rest is dedicated to Internet data. When telephone channels become idle, they sit unused and their available bandwidth is wasted, unlike WorldSpice services.
Our GuestVelocity product, a high speed internet access service for hotels, grew to hotels in over 56 cities.
2007
In 2007, WorldSpice delivered its first phone system. We began offering local and long distance service in 2006, but wanted to perfect our voice service before offering actual phone equipment. We also renewed our lease in White Station Tower for another 6 years, doubled the size of our data center, and installed our company name on the building.
2008
We added virtual servers to our product offerings. A virtual server is a server that divides a single computers resources into several individual servers for customer use. The virtual part simply means that it is not a dedicated server. A large server is segmented into many virtual servers. You purchase a set number of allocated resources dedicated just for you, or a set amount of disk space and bandwidth, and can manage it yourself without the assistance of an administrator. You have control over your domains as though you had your own dedicated server, but without the high setup fees, investment in equipment, and ongoing costs of maintaining your own equipment.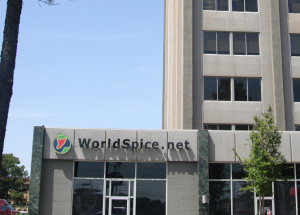 2014
We celebrated 20 years in business!